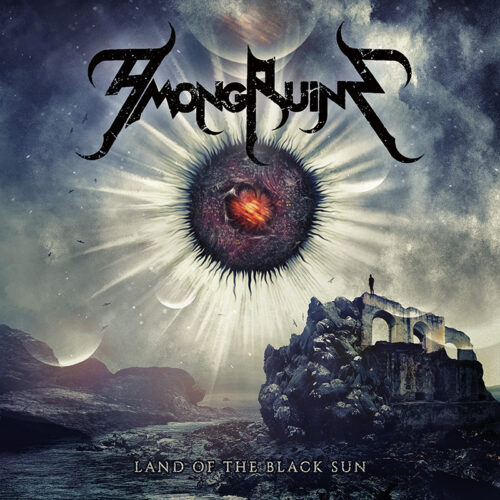 Get ready to be transported to the dark and haunting world of AmongRuins with their highly anticipated third album, "Land of the Black Sun". This perfect blend of brutality and melody is set to be unleashed on July 14th, 2023, guaranteeing a sense of darkness and despair.
✨ Pre-orders start on June 21st, 2023! ✨
Secure your copy of the stunning 6-panel digipack CD. Don't miss out on this immersive and visually striking experience!
🎶 Featuring 8 songs and 38 minutes of pure melodic death metal mastery, "Land of the Black Sun" takes you on a dark and sinister journey through AmongRuins' modern soundscapes. The intense vocals of Sverd, combined with powerful bass lines and captivating drum beats, delve deep into the depths of the human psyche.
💥 With guest vocals by George Prokopiou (Mother Of Millions) and the mesmerizing acoustic guitar performance by Tuomas Saukkonen of Wolfheart, this album adds layers of depth and intensity to an already remarkable experience.
🌟 Expertly mixed and mastered by renowned producer Saku Moilanen, every note and beat in "Land of the Black Sun" hits with maximum impact, raising AmongRuins' sound to new heights.
🔗 Pre-order your copy now at: https://theogonia-records.com/product/amongruins-land-of-the-black-sun-cd/
📦 Pre-orders start shipping on July 5th, 2023.
Join us on this remarkable journey into the depths of melodic death metal. Mark your calendars for July 14th, 2023, and immerse yourselves in the dark and haunting melodies of "Land of the Black Sun" by AmongRuins. 🤘