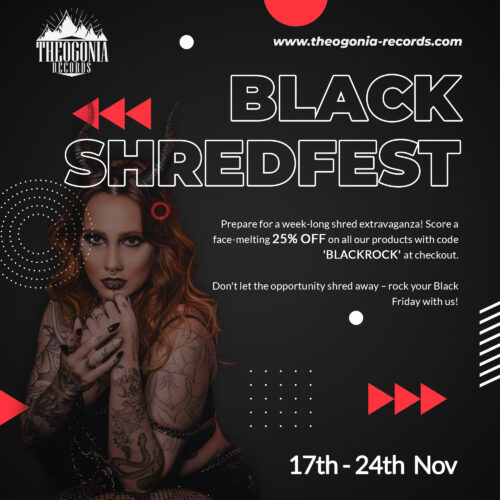 Prepare for a week-long shred extravaganza! From November 17th to 24th, score a face-melting 25% OFF on all our products with code 'BLACKROCK' at checkout.
Whether you're shopping for yourself or gearing up for some epic gift-giving, this is the riff-tastic deal you've been waiting for. Don't miss out on this extended headbanging opportunity – your playlist will thank you!
Enter the code 'BLACKROCK' at checkout to unlock the headbanging discounts that will keep the metal vibes rolling all week long.
This isn't just Black Friday; it's a full week of face-melting deals!