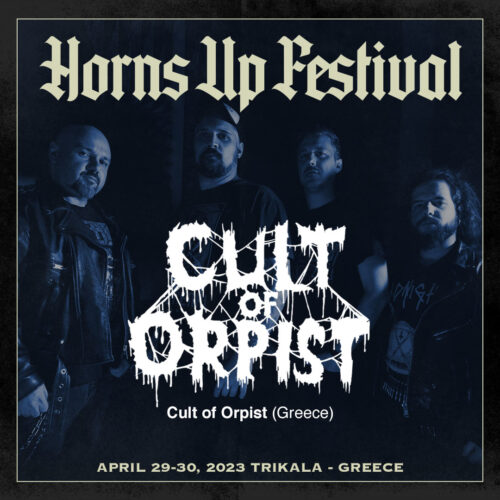 Metalheads unite! Get ready to experience the power of death/thrash metal as Cult of Orpist takes the stage at Horns Up Festival 8!
The Greek metal band will be tearing up the stage in Trikala on 29th/30th April 2023, so don't miss out on this unforgettable performance!
And for those who want to keep the metal alive, the band's self-titled debut EP is now available from Theogonia Records in a sleek jewel case CD format.
Get your tickets now and get ready to be blown away by Cult of Orpist's heavy and unrelenting sound. 🤘