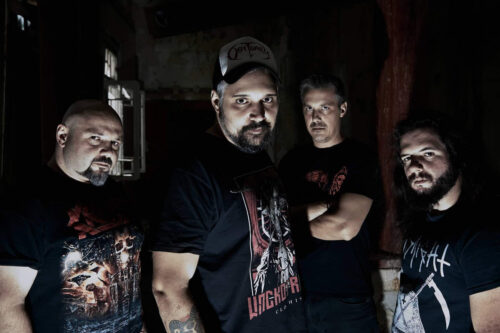 Greek death/thrash metal band, Cult of Orpist, has just released a new official music video for their song "Wasted Scum" which Theogonia Records is thrilled to announce. You can watch the video that Angelo Evans shot, directed, and edited right now on YouTube.

"Wasted Scum" is taken from the band's planned self-titled debut EP, which is scheduled to be released by Theogonia Records in mid-March 2023. We are sure that this EP will make a lasting impression on the scene because it is a true jewel of death/thrash metal. The band's powerful and intense sound is well encapsulated in the video's raw and dirty style.

Check out the official music video and put mid-March on your calendars for the debut EP from Cult of Orpist. For information and updates, follow Theogonia Records. Blast your speakers to Cult of Orpist now and share "Wasted Scum" to support underground metal! Join the Cult!