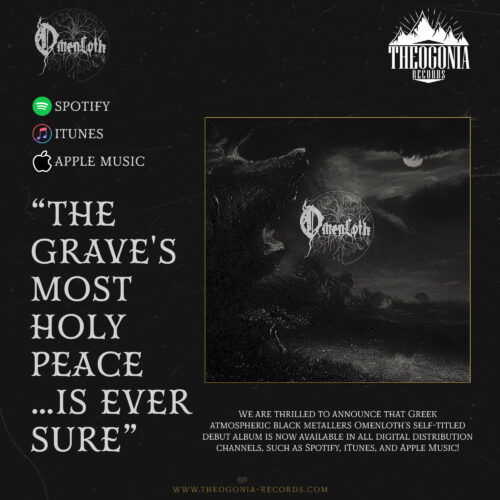 We are thrilled to announce that Greek atmospheric black metallers Omenloth's self-titled debut album, which is sure to reform the genre, is now available digitally. All digital distribution channels, such as Spotify, iTunes, and Apple Music, now provide "Omenloth."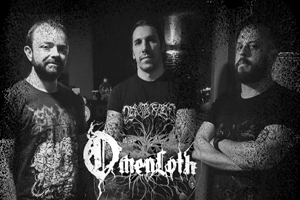 With its eerie melodies, unrelenting ferocity, and mystical undertones, this album is a genuine classic of atmospheric black metal. Omenloth uses the rich history and mythology of their native Greece as inspiration to produce a sound that is both original and loyal to the origins of the genre.
The album "Omenloth" is a must-listen for Greek metal fans. The band creates a sound that is both recognizable and original by fusing conventional black metal elements with a keyboard-influenced ambiance. Omenloth establishes itself as a major player in the atmospheric black metal scene with the release of its debut album.
Additionally, Theogonia Records will release the CD edition of the album in mid-March for listeners who would rather have a physical copy. So make sure to check out "Omenloth" on Spotify, iTunes, and Apple Music so you don't miss out on this great debut album.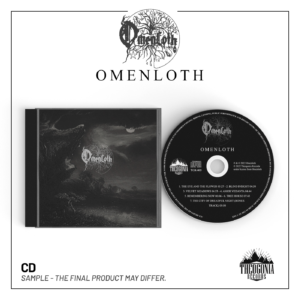 For information on upcoming albums and live performances, follow Theogonia Records and Omenloth on social media. Listen to "Omenloth" and support your local underground metal!
Digital Stream Links:
Spotify: https://open.spotify.com/album/3y9B8cTLiwEGsl00nWILpv?si=hhdcPOZSSf6eiPvuw8bfVQ
iTunes: https://open.spotify.com/album/3y9B8cTLiwEGsl00nWILpv?si=hhdcPOZSSf6eiPvuw8bfVQ
Apple Music: http://itunes.apple.com/album/id/1666524897