Prepare yourself for the arrival of DISHONOUR, the new force in the blackened death metal scene. Featuring four tracks and with a playing time of 15 minutes and 48 seconds, this EP will leave you gasping for air and craving for more.
Join the brainchild of Marco "The Beast" Ferreira and Bruno Silva on their relentless pursuit of musical perfection. With haunting melodies, relentless riffs, and thunderous drums, "Erasing The Rats" is a celebration of all things Luciferian – a bold statement that defies convention and embraces the darkness within.
Here's the tracklisting:
1. Erasing The Rats
2. Mayhem´s Heritage
3. Storming The Nazarene
4. The Choir Of Sodomized Angels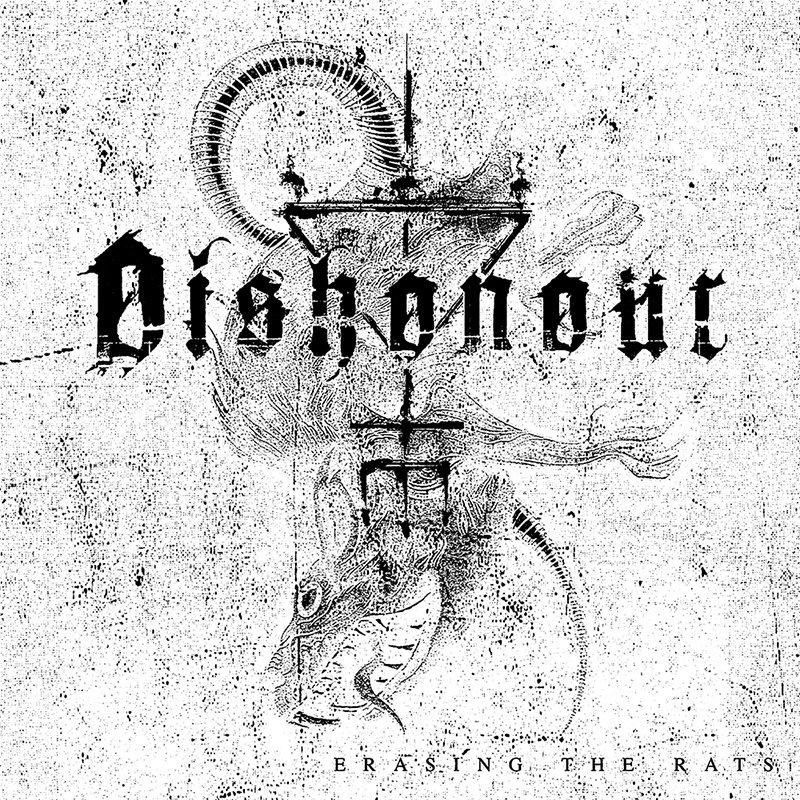 Experience the raw power of DISHONOUR's unique blend of death and black metal. With top-notch musicians from the underground scene, Nuno Mourão, Magnus Einar, and Ruben Oliveira, DISHONOUR is ready to conquer the world with their crude and intense sound.
"Erasing The Rats" is set to be released in late May 2023 via Theogonia Records. Join them on this diabolical journey and become part of their dark and furious world. The time has come to erase the rats and unleash the beast.
Are you ready to embrace the darkness within?
⸸ "PROMOTERS OF CHRISTENDOM CERTAIN DEATH" ⸸