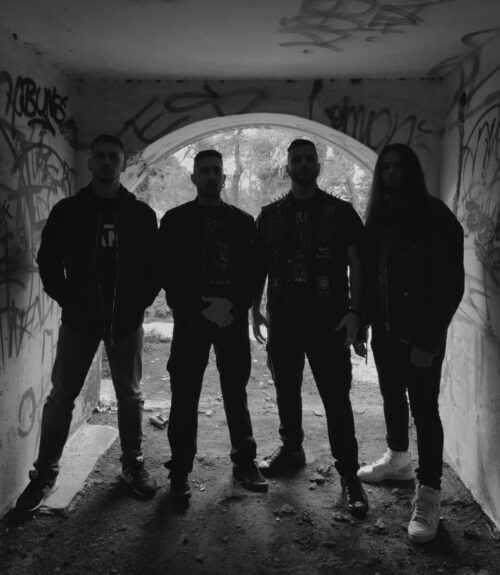 SEREMENT SIGNS WITH THEOGONIA RECORDS, UNLEASHES PROMO EP ON CASSETTE IN EARLY 2023!
Theogonia Records is excited to announce the signing of SEREMENT, a new blackened death metal band hailing from Greece. With their unique blend of crushing riffs and guttural vocals, SEREMENT is sure to make waves in the metal scene.
Fans can expect to hear the raw energy and intensity that SEREMENT brings to the table on their upcoming promo EP "Deviation from God", set to be released in early 2023. "Deviation from God" will be available in cassette tape format, giving fans a chance to experience the music in a classic, analog format.
"We are thrilled to join the Theogonia Records family and bring our music to a new level," said SEREMENT vocalist, Andreas Moschopoulos. "Our promo EP is just a taste of what's to come, and we can't wait for our fans to hear it."
Be on the lookout for SEREMENT's EP "Deviation from God" in early 2023. Theogonia Records and SEREMENT are excited to bring their crushing blackened death metal to a wider audience.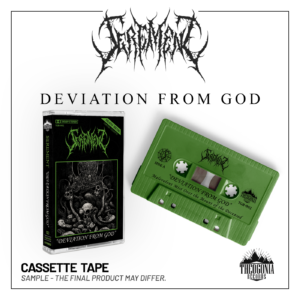 Biography:
SEREMENT came to life in mid-2022 out of the ashes of "Blessed by Perversion" and the goal was simple. To play extreme music. Combining the direct heaviness and aggression of Death Metal and the atmosphere and rawness of Black Metal, the band delivers its sole approach to music. SEREMENT released ''Deviation from God'' on main streaming platforms in November 2022, and the promo EP included two venomous, blasphemous tracks, of fast and merciless Blackened Death Metal.
Tracklisting:
Side A – Malevolent Mist Over the Mount of the Deceased
Side B – No Reflection for His Shadow
Lineup:
Andreas Moschopoulos – Vocals
Manolis Kouelo – Guitars
Giorgos Kanellopoulos – Guitars
Vaggelis Nanos – Bass
TBA – Drums