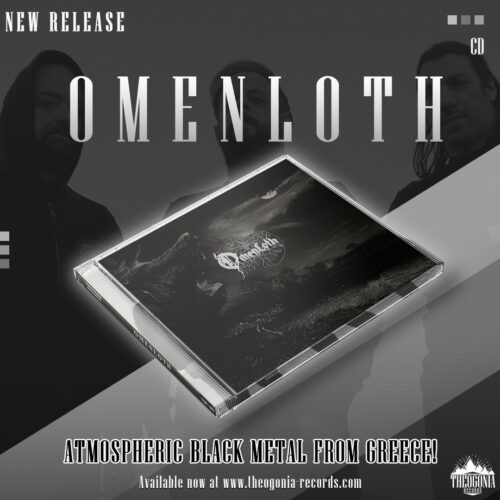 Theogonia Records is proud to present the self-titled debut album from Omenloth, the atmospheric black metal band hailing from Greece. The album is now available in jewel case CD format, complete with a stunning 4-page booklet, and is approximately 40 minutes in duration. With 7 powerful and unforgettable tracks, the debut album from Omenloth is a must-have for all fans of the genre.
Since their formation in Greece, Omenloth has been making waves in the atmospheric black metal scene, and their self-titled debut album is a testament to their raw talent and ability to create a truly immersive and captivating listening experience. With haunting melodies and powerful riffs, Omenloth's debut album is a dark and haunting journey through the depths of the human psyche.
The jewel case CD format of the album is now available for purchase from Theogonia Records' online shop, making it easier than ever for fans to get their hands on this highly anticipated release. Theogonia Records offers secure online ordering and fast, reliable shipping, making it the ultimate destination for atmospheric black metal fans worldwide.
Don't miss out on this unforgettable release from one of the most promising new bands in atmospheric black metal – order your copy of Omenloth's self-titled debut album from Theogonia Records today!